Count on Our Certified Personal Trainers To Guide You
We want to help seniors, get more mobile and balanced through nutrition, flexibility, strength, mind, and body. No matter your issue stroke, cancer, or surgery. Want a better golf game? Want to be able to hold your grandchild without fear of falling?
Younger clients may want to get into that wedding dress through nutrition and exercise we can help. Do you just want to feel better running out of gas at 3:00 in the afternoon, stamina we can help? Children in sports, hurt need rehab we can help, want them to be better at sports and they need help we can do that as well. Personal training with me is about fixing the broken body that just walked through the door.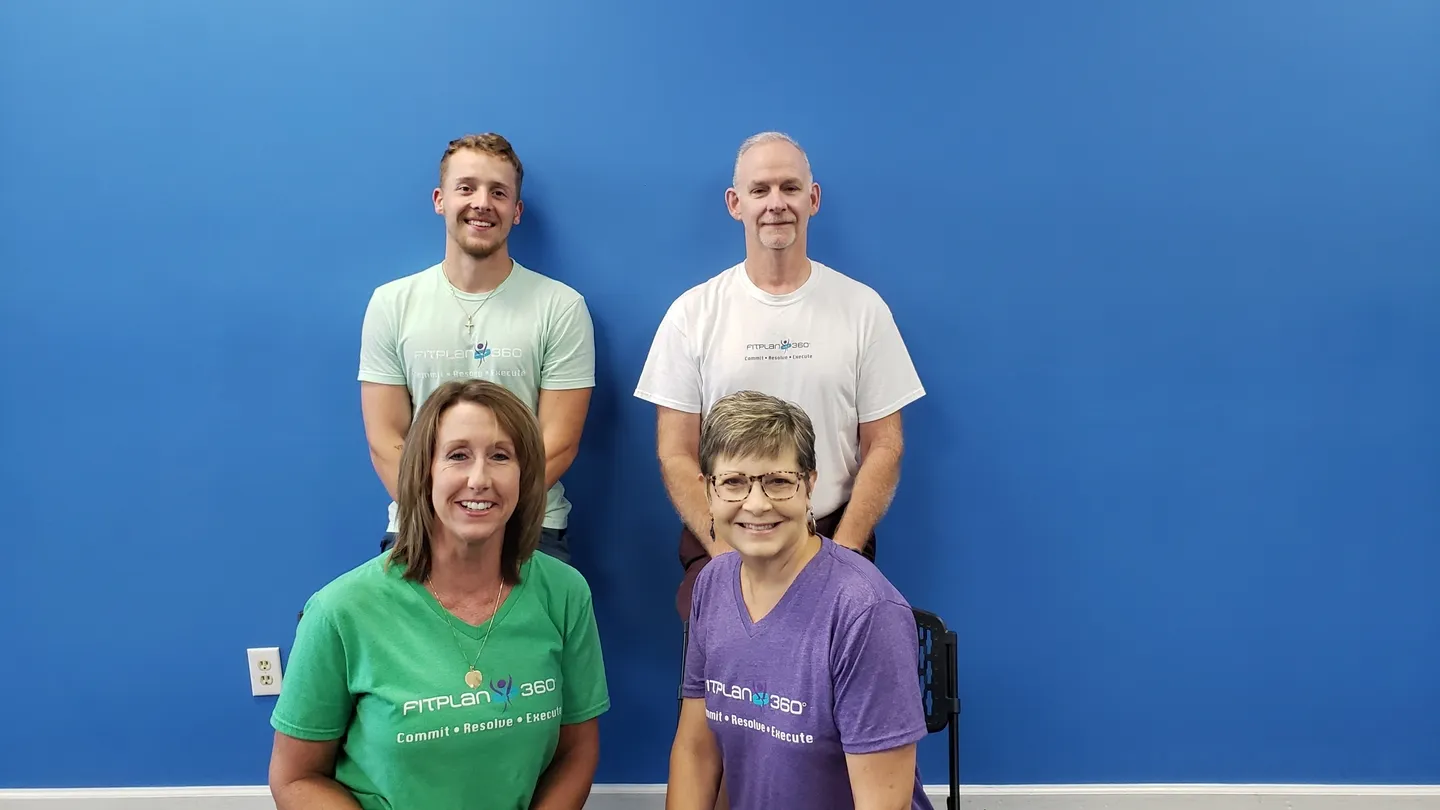 Our family of trainers are dedicated to you!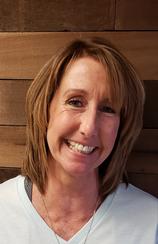 Beckie Houser, CPT, Certified Nutritionist
AFAA, ISSA,NASM,ACE and PCDI.
Beckie is the proud owner of Fit Plan 360°
​I started on this journey over 20 years ago. Yes, I have the certifications. I am a certified personal trainer, group fitness instructor, and a nutritionist. But what's more important than that is that I have life experience. I have been there, done it, and survived. Therefore I can help you walk / run through it too. My goal is to get the American public off the couch, off prescription drugs, and on their way to a happy healthy more active life! ​I can tell you I am alive because of my life style. I am a diabetic that doesn't need her insulin any more. I started my journey in the health and fitness industry because I was doing research on how to save my own life. Now my goal is to help you with yours. I have been there to help an 11-year-old boy get his strength back to run after a car accident shattered his hip. I have been there to help a beautiful woman who had a stroke, and a broken back get her life back. I have trained or consulted hundreds of people from age 11 to 101. Men and women each with their own life struggles. If you are looking for a trainer with a heart that gets it, I GET IT!
Butch Pattengale
Personal Trainer
My wife and I have been married for 39 yeas and have 3 adult children, and a grand-dog named Kodak. We are excited to call Columbia our home since February 2021. I recently retired with 35 + years from the USPS. I have been active in church for many years serving as elder. doing service projects, and worship team.
My current goal is to help others achieve their fitness goals whether that's gaining strength and mobility, posture correction, or walking /running your first 5k. As I am entering my next stage of life I'm finding that things I used take for granted are no longer as easy as they once were. Being physically active and engaged in an exercise program has kept me seeing and feeling the results. An instructor for the last 3 years at my former hometown fitness center, It was exciting to see the changes over time in the physical stamina/ability of those I coached. Setting goals to be physically active is important no matter your current ability.
At fitplan 360° we offer individualized training for each client . With a little work and determination you will be amazed at the results you will see. My desire is to help you achieve your personal goals and start enjoying life again.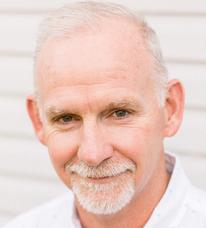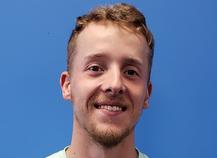 Evan Hampton
Personal Trainer
I'm in my 20s with a burning passion for all things fitness. I have always been into athletics , but it wasn't until I joined the army reserves after high school that's when I really understood the importance of health and fitness and fell in love with it. I have been personally training for 3 years and I am very confident I have the experience to help people of all backgrounds. I am currently working @ Richland place in Nashville surrounded by seniors ranging from70 to 90 years young and love it , I have found a passion that its never to late to fix what is broken.
Angie Pattengale
Health care Advocate
I am married to Butch Pattengale and we have three grown children. We have been Tennessee residents for several months now, we hail from the great state of Indiana. Columbia has become our new home and we love it here! Health is something we should never take for granted so I want to share a little bit about my life and journey.
In 2011 when our youngest went to college I acquired a part time job working for a long time friend who happened to be our chiropractor. At this point I was well versed in all the ways to maintain health, but like many, I had gotten into a rut; I was overweight and tired. Working in the office I gradually changed the unhealthy habits I had accumulated and read all the literature I could get my hands on. Also, seeing is believing and I saw on a daily basis how chiropractic, nutritional supplements, diet, and exercise had helped many of our patients. (It's pretty amazing when two 80 year old people are swimming 25 laps a couple times a week!)
My life drastically changed in the summer of 2014 when I discovered a lump in my left breast. That lump turned out to be breast cancer and as further testing revealed a lymph node was also affected. I had surgery in June, 2014. The surgery was successful so I was hoping I could just be finished with treatment. Several months ensued and again I was reading everything I could find, particularly about natural treatments for breast cancer. However, after finding out that I was high risk for recurrence and a BrCa2 gene carrier, and much prayer, Butch and I decided to do further treatment. Also, being a gene carrier would change the treatment plan. Fast forward, I received chemo for 20 weeks and I am not going to say it was easy. However, having vitamin C infusions and taking natural supplements to help my depleted body helped me tremendously. I was able to work a reduced schedule and had many friends who supported us in multiple ways. What a blessing! The following year, 2015, I had a complete hysterectomy and a double mastectomy. As a gene carrier my diagnosis went from more than breast cancer to Breast and Ovarian syndrome. I was so ready to move on.
It's been 7 years now since that summer and I'm so grateful. The Lord has sustained me and worked things out that I could not have imagined. I actively pursue a healthy lifestyle and am still drawn to all things health. No one is perfect, including me, but my mantra has been if you fall off the wagon, get back on because if you don't use it, you lose it! Exercise, along with a healthy diet is so important in achieving/maintaining health. Recently, I made Beckie's recipe, "Egg Roll in a Bowl," which is one of the recipes she gives to all new nutritional clients here at Fit Plan 360°. It was delicious!
Not everyone has a cancer diagnosis in their lifetime. Nonetheless, we all have a reason to want to be healthy. Ill health stifles motivation causing pain and discomfort and zaps our energy. Let Fit Plan 360° help you reach your goals. Making time for you just might be the best decision you'll ever make. Your new healthy body will thank you.